The live artist painting takes place on Saturday 28th and Sunday 29th July. Monday the 30th has been designated as a viewing day and special family day with extra workshops for the kids. Each of the venues mentioned becomes a painting or music venue for the festival weekend, where visitors can chat to artists while they create their pieces.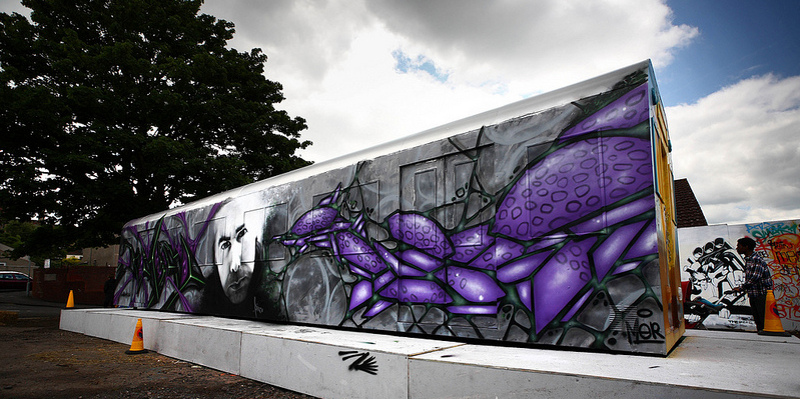 Tickets
Upfest is a FREE festival with all the artists painting for free and volunteers making it happen behind the scenes. No tickets are required but please do buy a programme and donate to NACOA.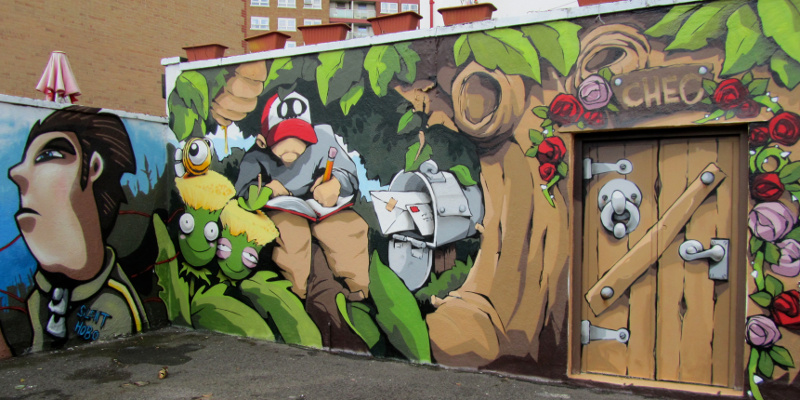 Opening Times
Saturday 28th July: Live painting 11-7 pm (11-8pm South street Park)
Sunday 29th July: Live painting 11-7 pm, Tobacco Factory open from 10am
Monday 30th July: Viewing and family day 11-4pm
All bar venues open till late. See location listings for closing times, music line ups & event listings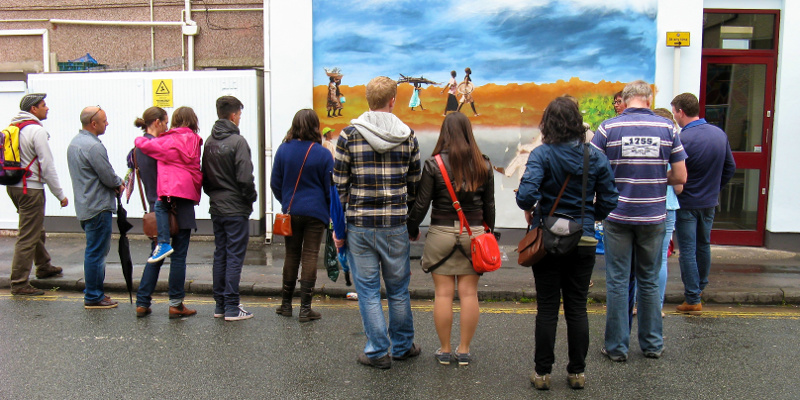 Travel to the Festival
By rail the nearest train stations are Parson St. and Bedminster (see map) and the nearest mainline station is Bristol Temple Meads, from there you can grab a taxi to Southville or take a really pleasant 25 minute walk along the river (Coronation road) - follow signs for Bristol City Football Club then Tobacco factory.
By bus the Long Ashton Park and ride scheme drops off in Hotwells (10 minute walk across the river). From the centre First bus route No24 direct from town centre to North Street. From South Bristol (Hartcliffe/ knowle) and North Bristol (Gloucester Rd/Filton) First bus No 75/76 to West street (5 min walk).
Car Parking is limited on the streets in Southville – please be considerate of our neighbours, or even better walk to the festival and park your car in town or the Long Ashton Park and ride (see bus section). There is a short stay car park adjacent to the Tobacco factory (max stay 2 hrs), and additional parking at Ashton Gate Stadium, there is also parking at Wapping Wharf a short walk accross the river.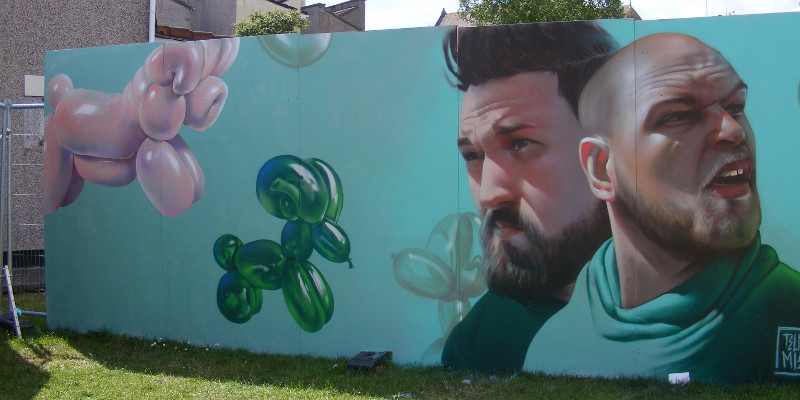 Toilets
Toilets are located at, all main venues, with additional toilets on North st located opposite the masonic and North st Green, please use the facilities available as this is a residential area.
Disabled Toilets are Located at the Tobacco factory, Hen & Chicken, North St Green, Spotted Cow, South Street Park, Ashton Gate Stadium, Steam Crane, North St Standard,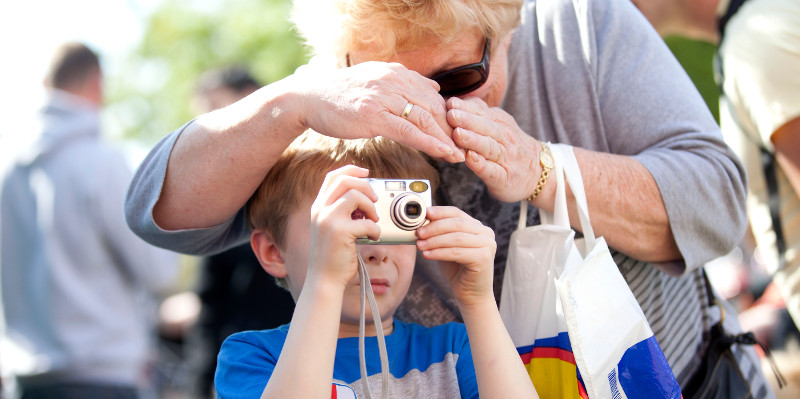 First Aid
There are three First Aid points, situated in the Tobacco Factory courtyard, South Street Park, Ashton Gate Stadium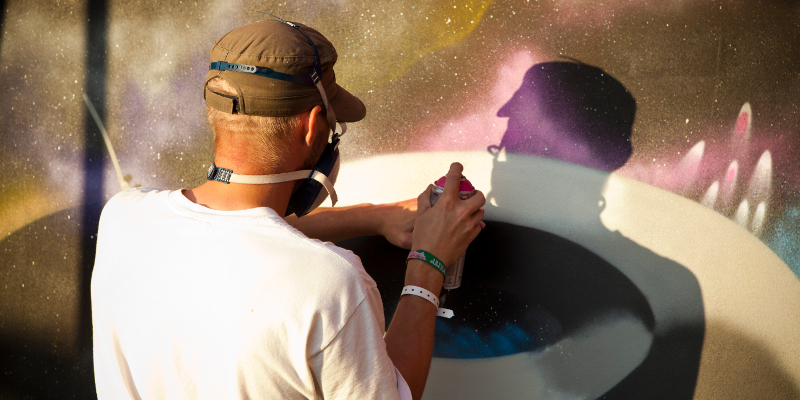 Lost Children
There are three lost children points situated in the Tobacco Factory courtyard, South Street Park, Ashton Gate Stadium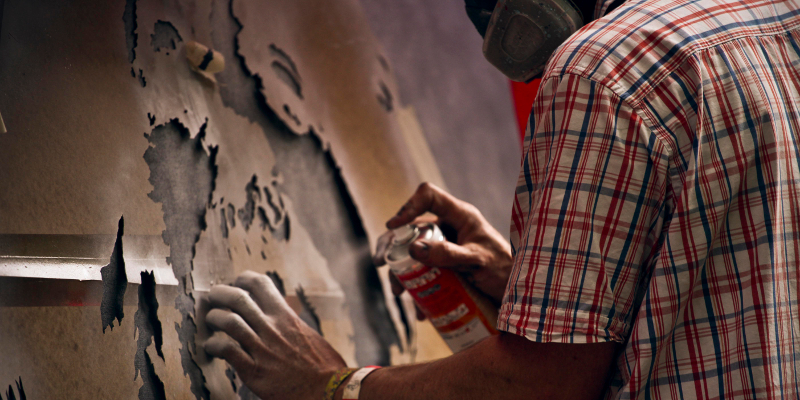 Lost Property
All lost property will go to the Upfest Gallery, 198 North Street, Southville Bristol BS3 1JF. You will be required to fill out a form with the details of the lost item so we can ensure the correct items are returned.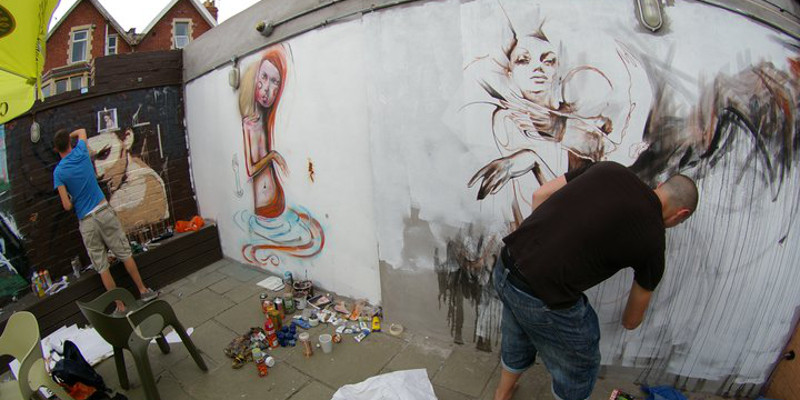 Food & Drink
Is available at all Upfest Venues, Free drinking water is available at all bars, There is a re fillable water station at South Street Park, courtesy of Bristol Water.
Due to new licensing requirements, no alcohol can be taken onto South St Park, Or North St Green, only alcohol purchased in these areas may be consumed there.
Please Drink Responsibly and keep the festival a safe environment by not bringing glass to the festival.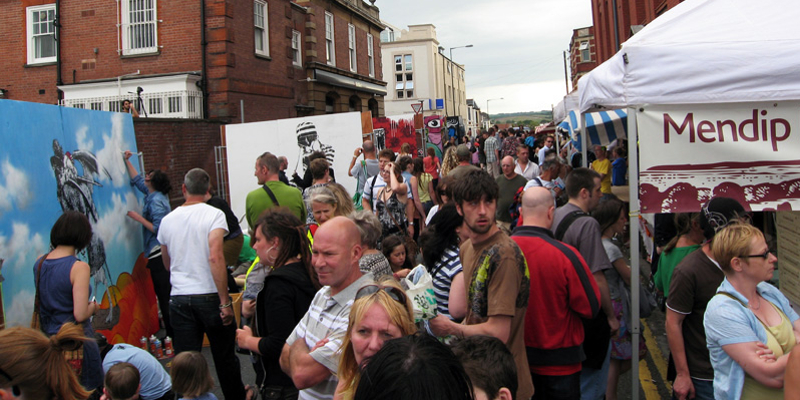 Neighbourhood
We are very grateful that the community allows us to hold the festival here. This is a residential area please respect the neighbourhood by leaving venues quietly, using the bins and toilets provided.
Please help keep the area litter free by using the recycling points provided accross the festival site by Bristol Waste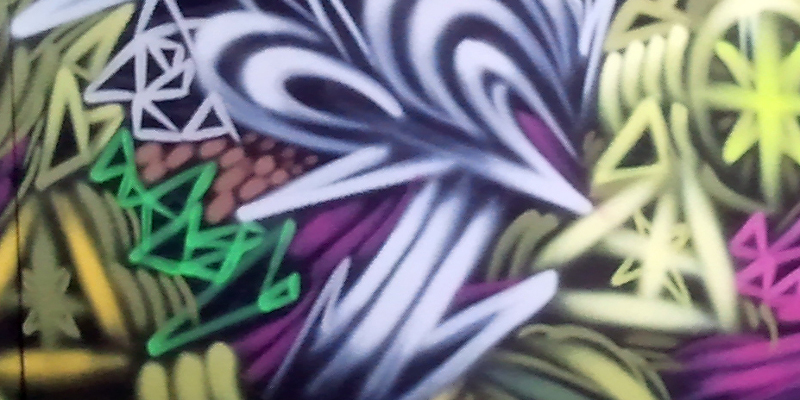 Volunteers and Marshals
The festival is run by an amazing group of volunteers both from Upfest and our supported charity, Nacoa. Please be kind to them, because without them we wouldn't have this great festival. To spot a volunteer look out for the hi-vis vests.