With many years experience in a variety of fields from steel fabrication to disaster recovery, the Upfest crew not only have the creative juices required to create world class concepts and events, we also have the team to implement them. From 2D paintings to 3D public art installations, have a chat with us first if you're considering any arts project with the aim of benefiting your business or community. Check out below for some examples of what we have done.
Croome Redefined
The Upfest's production team's latest major project has been working with the National Trust at Croome Court, Worcester, where the team managed the production of the 50 metre long artwork painted onto the scaffold wrapped building. The project highlights just how mural art can interact in the most beautiful of settings. Take a look at the production video to see just how the upfest crew could work with your business.
Beautiful Bugs of Bedminster
All areas of Upfest's event and production team worked on this government funded project. Commissioned by the Bedminster Town Team, through the Mary Portas Town Team pilot scheme our crew came up with the concept, created and fabricated over 100 super sized bugs to form an arts trail to help drive footfall to the local high streets. Through co-ordination with schools and artists each bug was hand painted and attached to buildings throughout the area. Check out the quick animation below to see what we created!
See No Evil
Promoted as the creation of Europe's largest outdoor gallery, Nelson Street, one of Bristol city centre's busiest through roads, was transformed with colour in 2011 and again in 2012. The Upfest production crew worked on behalf of the See No Evil management team, scheduling artists from around the world, working 24hrs a day for 10 days operating access equipment for artists and managing site health and safety requirements. Interested in a similar event for your town or city, then get in touch with the experts.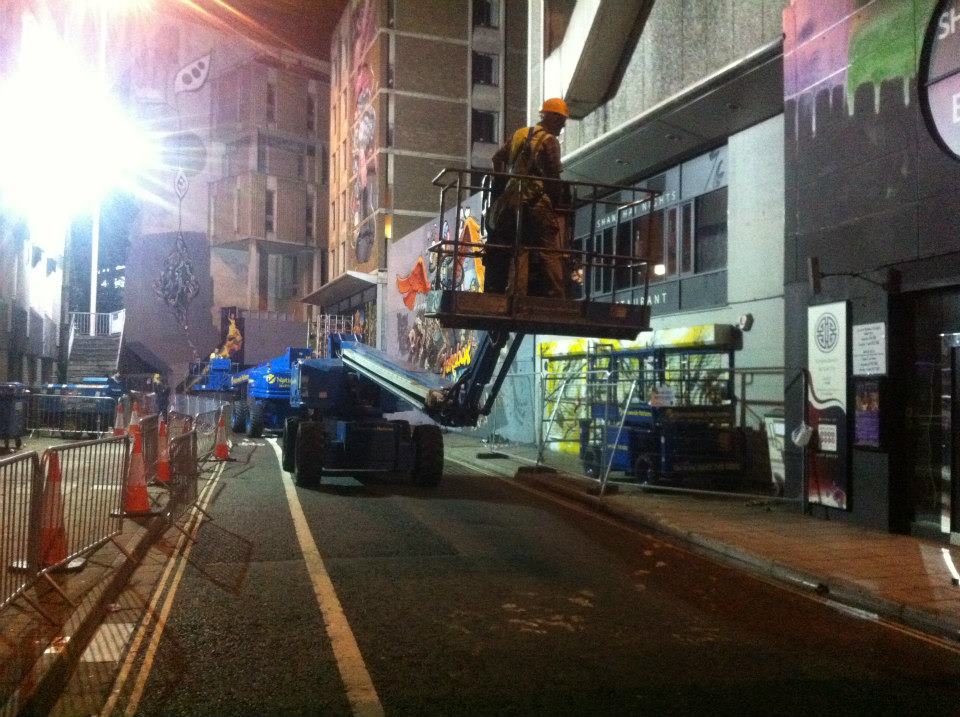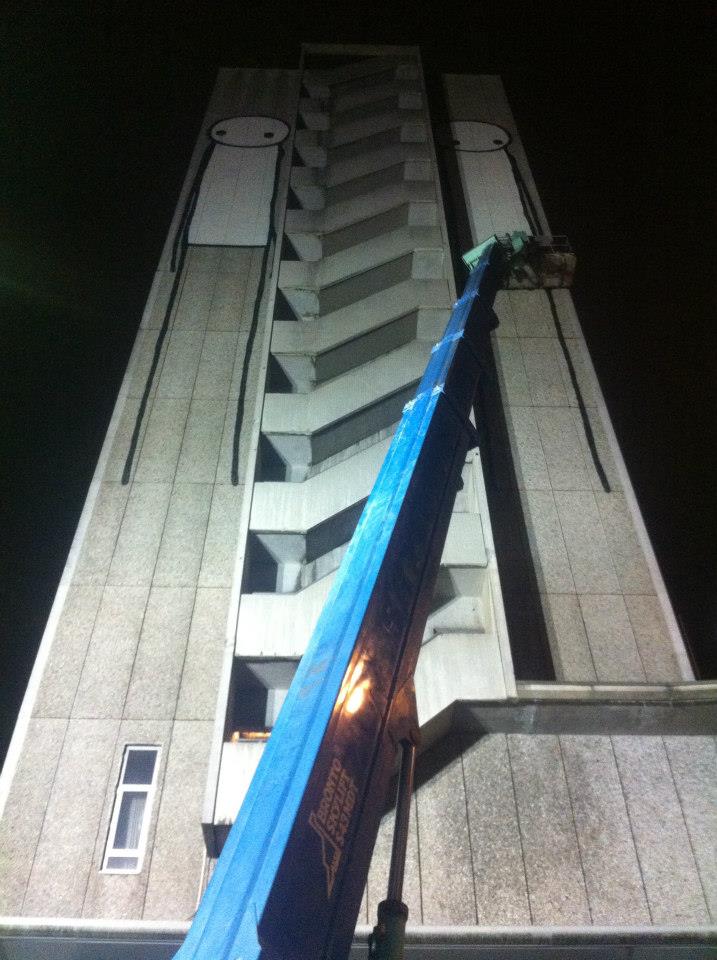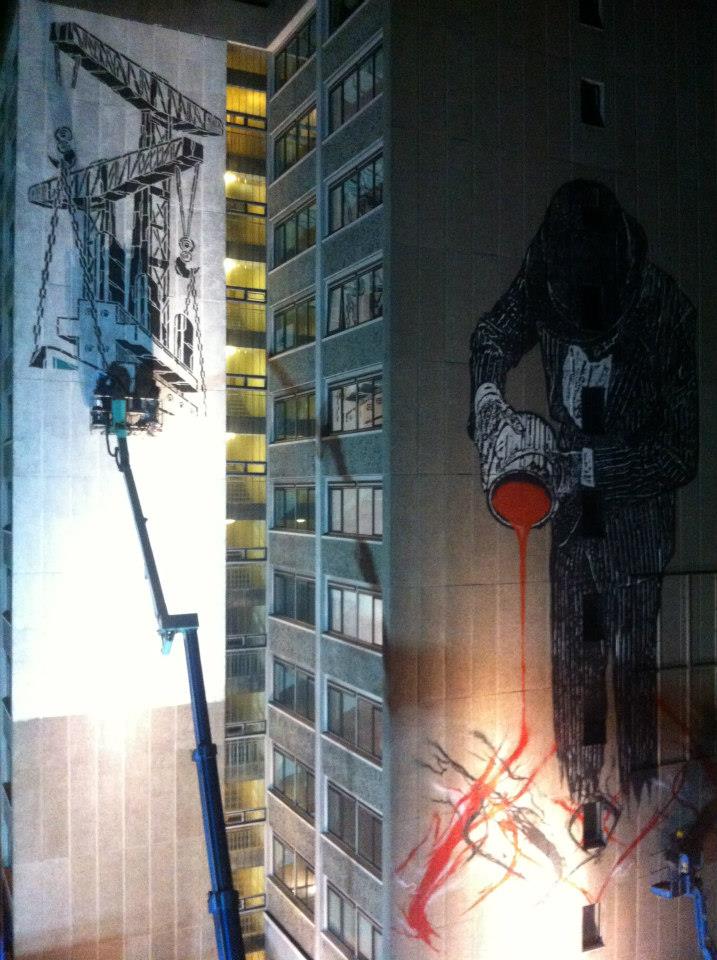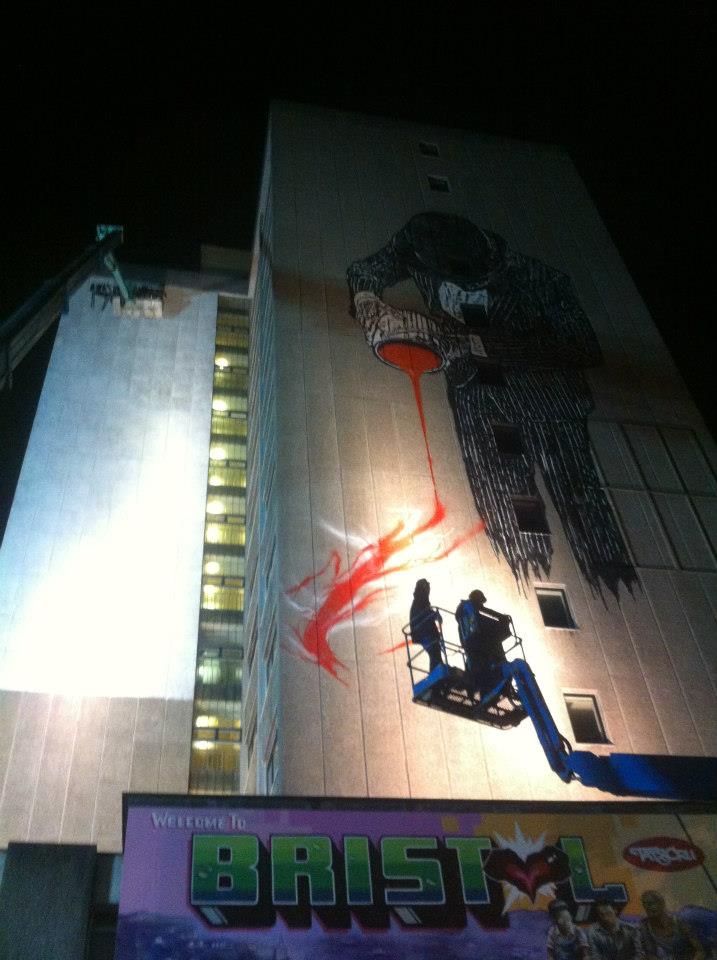 The Upfest Subway Carriage
Thanks to Arts Council England, we received funding in 2012 through the Grants for the Arts scheme, the money we received was fully utilised in building a full size replica New York Subway carriage with our own crew for the festival. The subway carriage has been painted and repainted at a number of events. Interested in hiring the Upfest Sub for an event or installation then drop us a line.